Add landscape lighting to illuminate and enhance the beauty of your property's exterior.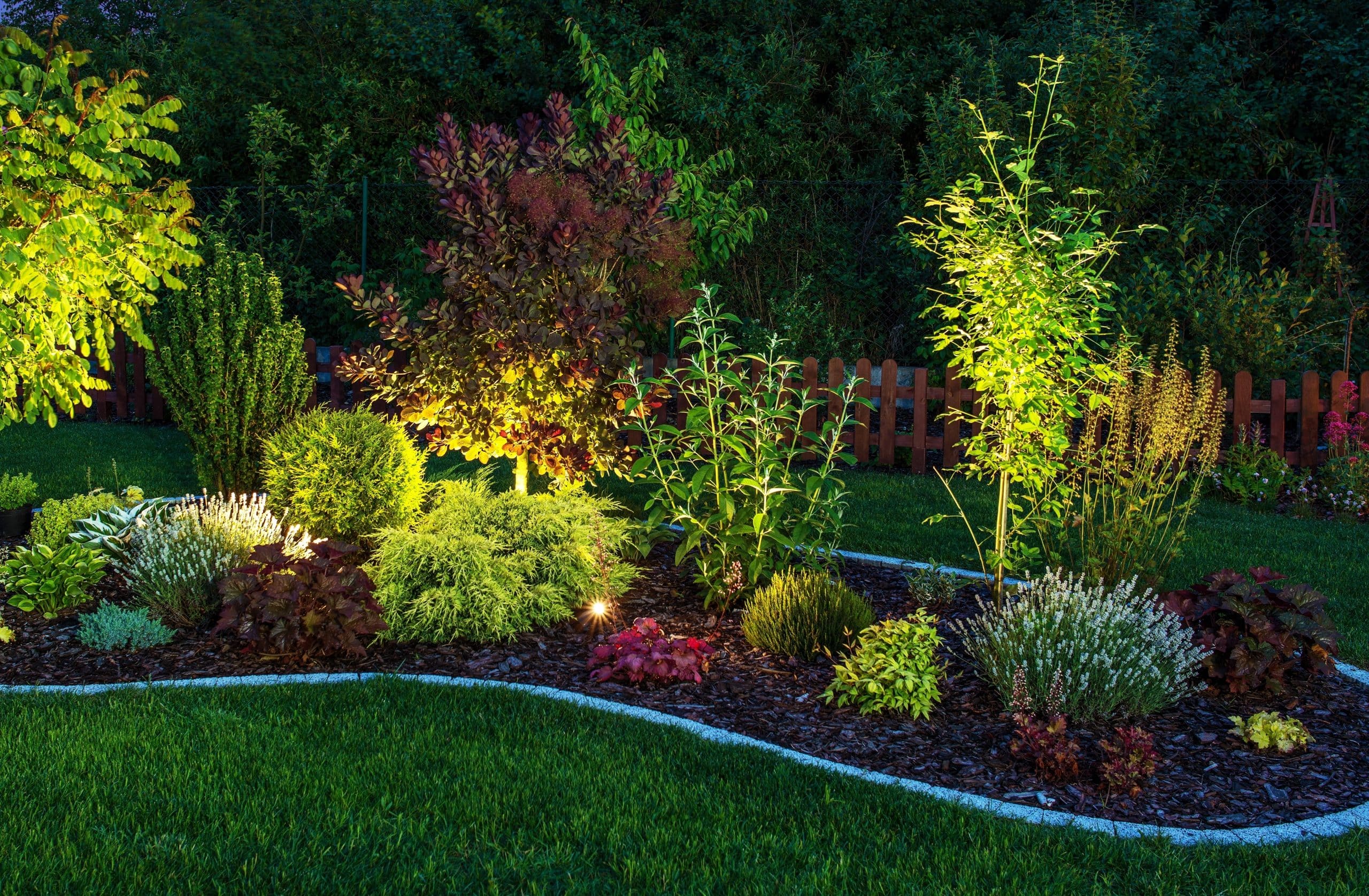 Custom Landscape Lighting
Transform your outdoor space into a stunning and inviting oasis with our landscape lighting solutions. Our expertly designed lighting fixtures will enhance the natural beauty of your landscape, showcasing your lush gardens and elegant architecture even after the sun goes down.
With a variety of lighting fixtures and techniques available, landscape lighting can be customized to fit any style and budget. Customizable lighting can highlight specific areas of your property, creating a personalized and unique look that will impress guests and neighbors alike.
Whether you're hosting a dinner party, relaxing on your patio, or simply enjoying a peaceful evening outdoors, our lighting solutions will help you make the most of your outdoor space. Contact us today to learn more about our landscape lighting options and transform your property into a breathtaking oasis.
Benefits of outdoor lighting